Dining table
Fresko
Dining table unusual shape. Other finishes are possible.
from 255 904 CZK
Price is with a VAT
Parameters

Length

1 400 mm

Width

1 600 mm

Height

750 mm

Material

Wood
3D models

3D models available for professional users only

3D models are available only for professional aidda.cz users. If you are a registered professional user, please log in to your account to access 3D models.

3D model request

Click on the button bellow and request missing 3D model. We will create it for you in couple of days. And it's completely free :)
About Emmemobili brand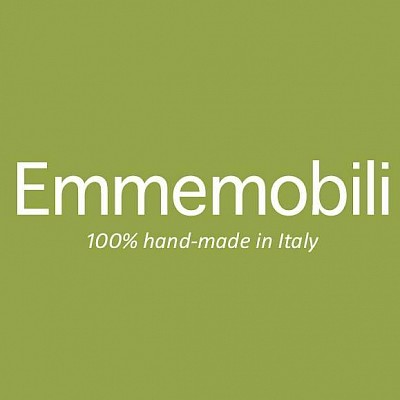 Emmemobili is born from the tradition of Tagliabue's firm, established in Cantù in 1879, which focused itself from the very beginning on the creation of high-quality custom-made furniture. The cooperation with leading architects and the gained experience let it to win the Prize at the Triennale del Design in the '30s. Subsequently, in the '50, alongside with the traditional production, it developed the process of manufacturing multilayer wooden panels, first for the aviation industry and then, applying the bent plywood technology, it became a reference company.
The Company is currently run by the 4th generation of the family, always careful to international trends with an innovative design, purposes of high quality and product customization. This has gone from an artisanal dimension to the current industrial one which, even in its evolution, has maintained the DNA of quality and excellence.
With the collection Emmemobili, the Tagliabue brothers has been combining for over 25 years – thanks to the creativity of famous designers – the art and the artisanal skills of the wood working, typical of their culture, together with the search for new materials , for new workings, for new material combinations, thanks also to the experience achieved with many contract projects. Rich and refined materials but not ostentatious, materials that are part of our historical and cultural legacy.
The Emmemobili journey has always been independent from stylistic and of the moment trends, sometimes daring, towards the realization of "works of art", not necessarily coordinated with one another, but each one with its own story.
Thus, over the years, the collection of its furnishings has grown, giving life to a whole of products with a remarkable interpretative personality. Some present minimal and elegant lines, while others have a more decorative and unusual character, but everyone the common denominator of being timeless pieces and masterpieces of expert workmanship as well as real works of art.
The skill, the competence and the refined sensitivity are expressed by contemporary pieces of furniture, which more and more combine the presence of different precious and refined materials with the tailoring wooden manufacturing, expressed by increasingly valued finishes and more and more complex and enterprising shapes.
Unique pieces, made to be recognized and handed down, manufactured protecting the environment.
On sale in the best shops, especially international, as a confirmation of the cosmopolitan taste of the collection.
Valued and sought after by the best international furniture and style magazines.