Dining table
Esse 72
Dining table with bases in curved extra clear glass 15 mm thick with Bronze (100M) finish. Bevel Wood top in Canaletto walnut, Canaletto Henné, oakwood Henné or Miele or Beluga or matt lacquered in the colours latte, fumo, henné.
Design by Tulczinsky
from 112 640 CZK
Price is with a VAT
Parameters

Length

2 000 mm

Width

1 000 mm

Height

730 mm

Material

Glass, Wood
3D models

We're sorry, you cannot download models

3D models are only available for approved professionl users. Please contact us if you think you should have access to 3D models.

Log in to download 3D models

3D models are only available for registered users. Please log in with your credentials or create new account.

3D model request

Click on the button bellow and request missing 3D model. We will create it for you in couple of days. And it's completely free :)
About Reflex brand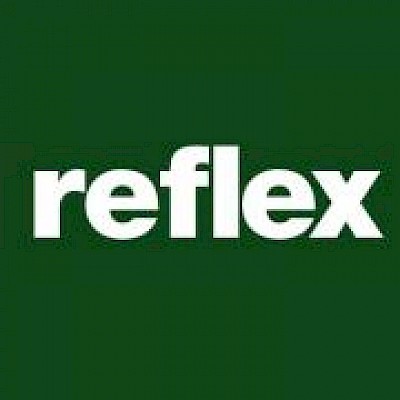 Through precious lessons deriving from the tradition of the family glassworks established in the 40s, the industrial glass, so charming with its linear essentiality, is enriched and warmed by shapes and colours that, although they are topical, always refer to the inexhaustible heritage of the Venetian handicraft, with intelligence and creativity, giving life to a product unique of its kind.
This company, the first one that used the Murano massive glass as a base for its tables, has always been privileging the use of high-quality materials, such as glass, marble, forged iron and wood, applying new contrasts and technological processes on the cutting edge, with a craft mastery. The results are furnishings that express the perfect synthesis of technology, design, research and tradition.