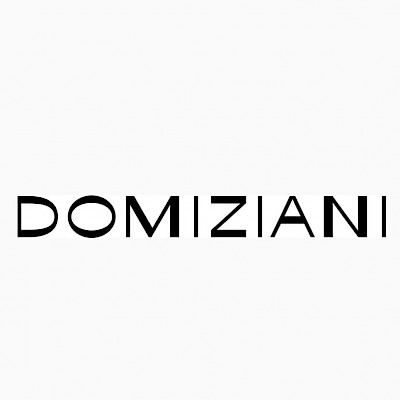 In the heart of Italy nature blends with art
For more than 30 years, Domiziani has revolutionized the way of thinking about stone. Its craftsmanship is the result of thorough research and deep subject knowledge. It involves the meticulous artistic labor of those who are able to see beyond and transform the unexpected into a formula of uniqueness. The strong and eclectic combinations of lava and volcanic stone are the effect of workmanship that gives the material its shape, ideas that are fixed and hardened in a kiln to forge the stone's identity.
A system of reactions that investigates the endless possibilities of a single material. Each Domiziani piece preserves its soul and expresses it in all its facets thanks to the exquisite craftsmanship. Right in the heart of Italy, where the tradition of ceramics is still a strong passion preserved in the region's DNA, Domiziani finds its identity by blending nature and art in pieces renowned and loved all over the world. Each Domiziani project encapsulates the differences in nature, man's touch and the hardening of fire, creating an ensemble of unique and functional art.

We see stone for what it can be
Domiziani pieces are the expression of the artisans' incredible technical skills to produce objects with a strong, flowing, harmonious identity, similar to nature's hand. The ability to investigate stone and its many facets allows Domiziani to bring objects to life, whose appearances could otherwise only be imagined. The artisans' eyes see both the present and the future, right up to moment of firing when the piece takes on its indestructible final shape.
Every process is carried out with the intensity and passion of those who experience each piece as a work of art. Cutting, glazing, hand decoration, vitrification, the two firings: the stages of work are adapted to the specificity of the material and the projects. These characteristics, together with the incredible resistance to impact, heat and stains and impermeability, make Domiziani products the stars of every indoor or outdoor living space.
Thanks to its incredible properties, lava stone is the perfect material for highly customizable projects. Already beautiful in its natural state, the stone is covered with different glazes and hand-painted patterns for unique pieces of any color, size and shape. With its extraordinary resistance, lava stone and the other elements of the product can be placed both indoor and outdoor.
Domiziani lava stone easily tolerates both fire and ice. It can be exposed to oven-like as well as Arctic-like temperatures. Functionality and durability make Domiziani products more than just decorative elements; they are pieces that become part of a vast array of spaces and functions, from floor and wall tiles to table tops, fireplaces, terraces and swimming pools, offering their
high quality and longevity.
---
Products by Domiziani
How will aidda.cz make your life easier?

3D models for all products
All products featured on aidda.cz have FREE 3D models available. If the 3D model is not attached to the product, please get in touch and we will send it to you. All 3D models are stored in our internal database.

Vast choice
Aidda.cz is offering products by more than 800 furniture manufacturers and we add more every day. If you do not find your favorite brand, please contact us and we will be happy to add it.

Full service
Based on your customer´s inquiry we will finish the order, handle all agenda with the manufacturer, order transport and handle all complaints as well.

Loyalty program
For professional users (architects and interior designers) we offer a generous loyalty program. More information is available in your account once you sign in. Please keep in mind your professional registration has to be approved first – you will be notified once your registration will have been approved.
Team Aidda.cz
Thank you for signing up with aidda.cz
Now you can use all aidda.cz services for professional users.
Now you can create your projects, add products and share your projects with clients. Also clients can register, create their own portfolio of chosen products and share it with you.
Once you confirm the choice with your clients, send us the inquiry and we will handle everything else: we will contact your clients, finish the order, handle the whole agenda with manufacturer, transport and of course also possible complaints. Once the order has been finished and paid, you will receive bonus points.

Loyalty program
For professional users (architects and interior designers) we offer a generous loyalty program. From every order through aidda you will receive 7% bonus, more based on volume of your (your clients´) orders.
Team Aidda.cz