Modular seats
Haneda No Bench 2
Modular composition of sofa pillows without a base. The pillow structure consists of coconut fibers, polyurethane foam and foam latex. The stuffing of the seat and back cushions is fluff. Metal mounts. Upholstery can be made of fabric.
from 148 320 CZK
Price is with a VAT
Parameters

Length

1 050 mm

Width

5 250 mm

Height

660 mm

Material
3D models

3D models available for professional users only

3D models are available only for professional aidda.cz users. If you are a registered professional user, please log in to your account to access 3D models.

3D model request

Click on the button bellow and request missing 3D model. We will create it for you in couple of days. And it's completely free :)
About Desiree brand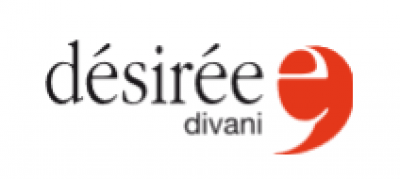 Désirée, a manufacturer of upholstered furniture since 1968, based in Tezze di Piave near Treviso, a land that in recent decades has experienced extraordinary industrial growth so as to represent, together with the entire Northeast, an example of a model of development of the most significant the world. Désirée has been part of the Euromobil Group, which also includes Euromobil kitchens and Zalf furniture, since 1995. Each company has retained its own structural set-up and its own specific know-how, but the companies have exchanged their experiences of technology, management procedures and product distribution.
The products manufactured by Désirée have been designed to be transformed and moulded to meet contemporary living requirements. This is why Désirée has an in-house Research & Development Department that monitors innovations for as much as concern technology and materials while remaining aware of aspects that more specifically regard design. It is also in constant contact with various designers. These include Roberto Gobbo, who has been collaborating with the company since he entered the Euromobil Group, Marc Sadler, Setsu & Shinobu Ito, Simone Micheli, Roberto Semprini, as well as a large team of young people that includes: Jai Jalan, Leonardo Zen and Andrea Lucatello.