Night stand
1512 C
Bedside table with 3 drawers. Decorated with paintings and carvings. Other finishes are possible.
from 79 584 CZK
Price is with a VAT
Parameters

Length

420 mm

Width

630 mm

Height

740 mm

Material
3D models

3D models available for professional users only

3D models are available only for professional aidda.cz users. If you are a registered professional user, please log in to your account to access 3D models.

3D model request

Click on the button bellow and request missing 3D model. We will create it for you in couple of days. And it's completely free :)
About Antonelli Moravio brand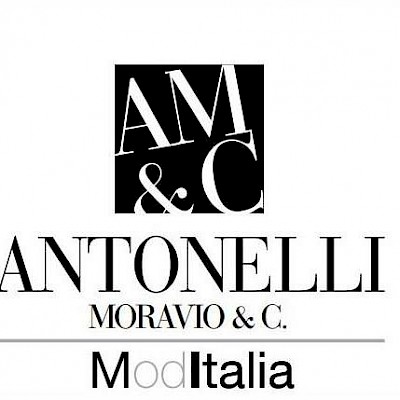 Our quality is the result of 50 years of research, wisdom and courageous commitment.
Mauro and Moravio Antonelli, still young, started as turners in a small laboratory, during the legendary 1960s, the period of great dreams, enthusiasm and overall prosperity, accompanied by a great cultural change. In Italy this phase of intense development took the name of "Economic Boom". At the same time, the Antonelli M&C company becomes strong and solid, develops its own production identity in the area which from Cascina extends to Pontedera and Pisa.
Cascina, from Roman origins, is thriving with wood craftsmen, houses numerous furniture factories and the flagship of that time was the State Art Institute which provided for a school curriculum in Wood Art. Since the 1960s, the origin of cabinet makers, designers, architects and furniture companies from this Pisan town has always been synonymous with quality and perfection. From its birth to the present day, Antonelli M&C has been following an intense and long journey in the furniture sector, acquiring ever greater awareness of its production capacity, appropriating and developing its own entrepreneurial professionalism which continues to be the beacon of corporate prosperity. Meanwhile, the production of furniture becomes wider, from the initial furniture and accessories for the entrance, the horizons widen to become real collections, involving in the furnishings all the spaces of the house with specific and personal choices, equipped with great creativity. Since the beginning of the activity many things have changed, but the ability to always propose in harmony with the market trend and always foreseeing new horizons to deal with has made its presence in Italy and internationally stronger.
Today in the new company headquarters built in 2004, the new generations have found their rightful position as entrepreneurs with great goals to develop and ready to face new economic challenges.