We select trendy materials and colors in interior design
Fresh use of materials and colors that you and your clients do not expect, a surprising comeback of old-fashioned styles. So come with us for the most interesting materials and colors of 2019.
Materials
Every year we bring remarkable progress in the use of materials and the way they are made, but the best design leap was brought by renowned designer Patricia Urquioli, who created a collection of tempered glass, feather-like, irregular veins, reflected in marble.
It has a fascinating series of oval tables set on asymmetric legs, dynamic and charming. The vein pattern appears to be fluid and creates a sensual and dynamic option that crowns our list of 2019 interior design trends. It exceeded our expectations.
Color of the year
We could not share the best trends of 2019 without evaluating the most trendy colors of this year. And that is….
Night Watch's deep green metallic color, this whimsical alternative to hunting or bottle green, is now a great alternative to matte black and looks great with high-gloss surfaces and features. However, if it does not look too light, consider small but impressive ways to bring this color into the interior, say a vibrant fabric or a dark green carpet against a light marble floor.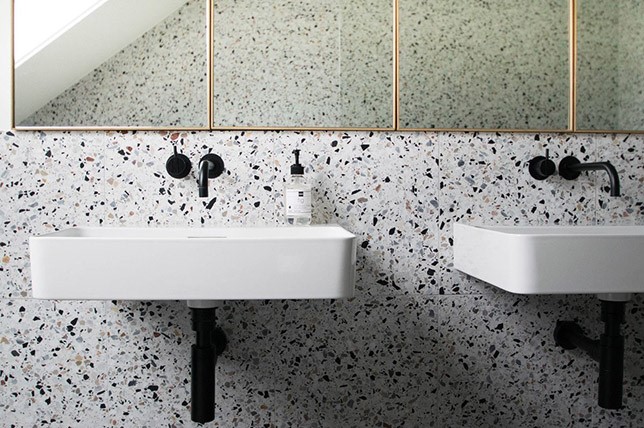 Terazzo and his return
Given the continuing popularity of modern design in the middle of the century, which shows no sign of slowdown, it is not surprising that Terrazzo surfaces and decorative accessories have had a major impact on design predictions when looking at interior design trends 2019.
A composite material consisting of pieces of marble, quartz, granite and glass that evokes a playful, confetti-like abstracted spirit. We've seen lots of ingenious ways to bring material to your home, with Terrazzo covering everything from floor to lamp to lamp even shower curtains.
Ecology
As the environment suffers from a major crisis after a major crisis, we are always pleased to see new production and decoration footage that pleases the eye while leaving little impact on the planet and its resources.
From traditional materials such as marble, we are consciously leaning towards energy-saving appliances to living walls of plants, whether from now on bringing greenery to your home (if you haven't already), this trend needs to be pushed forward and more-taken less and give back to our planet as much as possible.