Be inspired by the best interior design trends of the year
Even though only three-quarters of them have been lost in 2019, we try to think ahead of our clients 'and designers' projects and steer them towards the right trends. Since the beginning of the year we have been studying successful novelties in interior design, watching the work with space and its best use and function for life. After the summer, it is the perfect time to focus on new projects and take advantage of our inspiration.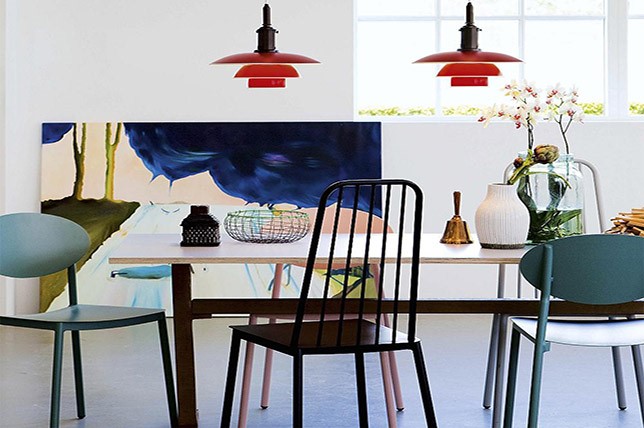 Changeable spaces
From folding beds to moving walls and multipurpose spaces, changing interiors are one of the most sensible and interesting interior design trends of 2019 that caught our attention.
After all, who would not want the house to be characterized by genius, design but also practicality, lightness and functionality. Combining features that make the best of the smallest space.
Multipurpose furniture
As more and more people are attracted to urban housing, it is also meaningful for furniture designers to address the need for multi-purpose furniture that is small and imaginative.
Meet furniture that adapts to different spaces and needs and fits into demanding rooms that do not have their own style. This furniture makes them an unprecedented trend in space and is the most popular trend of 2019 that can enhance any interior.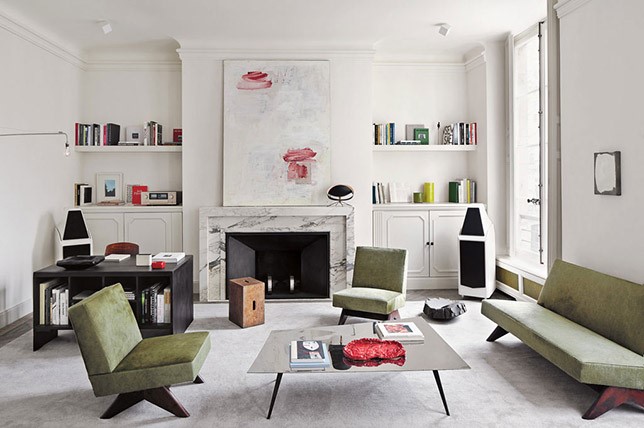 BOHO is here again
A style that never completely disappeared, BOHO style. He had his moment of fame in the world of design for the last 10 years, for a very good reason. This rich, patterned look simply couldn't keep up with the times that were subdued in expressive design, and his carefree attitude wasn't fresh for anyone either.
Can you imagine how delighted we were when we suddenly found that he was returning to every list and every showroom that highlights 2019 interior design trends. distinctive character, allows you to feel in space various feelings that so long in the design scene missing.
Significant ceilings
It is exciting every year when Pantone announces that this is the right color for the wall of the year and new shades are published, but in all honesty, these new shades are a very small change in tone and inspiration because we've all seen enough walls and here very cleverly took care of the wallpaper, so that we do not get bored.
But the ceilings? This is new! In fact, there are ceilings that have caused as much turmoil as is the case with 2019 interior design trends.
From brightly painted to painted, to wallpapered and shaped covered ceilings, there is much to be said about the visual effect of such a ceiling. The patterned ceiling can make the room look bigger, brighter and best of all, more memorable than any regular wall.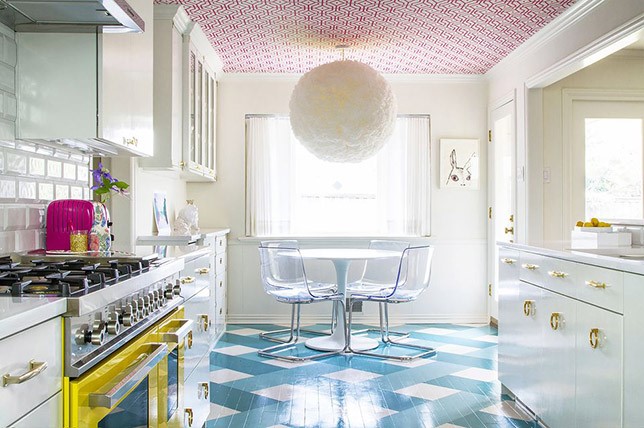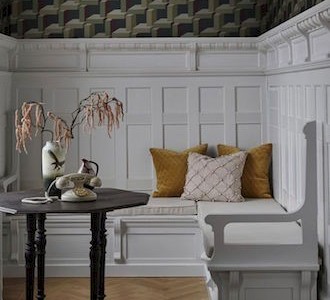 Kitchen benches
Since most kitchens do not have enough seating space, designers return to create a social corner in one of the most used spaces in your home.
Whether you have only a small kitchen and a corner you want to work with or a large oversized kitchen, a beautiful bench will encourage sitting and company and potentially increase the value of your home. It fits both classic interior and modern. The kitchen bench will also help you use the space you can work with in the kitchen and make the most of it to fit as many people as possible without having to bring another seating. You can make even better use if you can secure a bench with storage space.
Furniture full of shapes
The bushy and textured fabrics, which were popular in the 1960s and have been mocked to the present day, have made a great comeback at recent exhibitions and had a very positive response. The crimson red on the velvet couch lends the otherwise masculine room a much-needed sense of sensuality and plays a soft game to save her. We've got used to the curved lines of tables or carpets, but the combination of pleasant lines and structured fabrics in sofas and seating makes the new textiles one of the most wanted and interesting trends in 2019 interior design, and designers should bring them to your home, just a simple side chair or bench.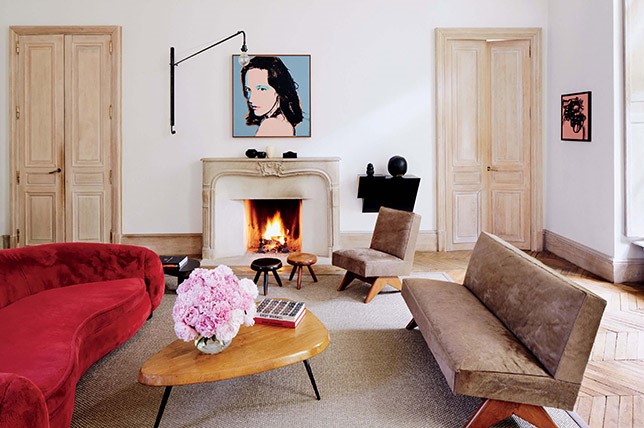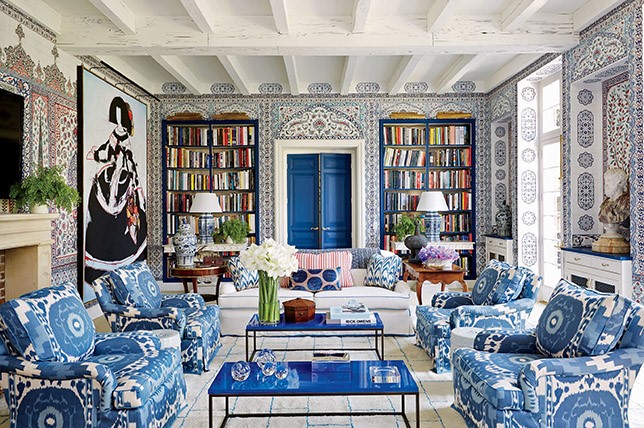 Geometric patterns
While geometric patterns almost never come out of fashion due to their symmetrical harmony, ethnically inspired prints of fabrics seem to come and go about every 10-15 years as times and tastes change.
What makes them so interesting when considering the interior design trends of 2019 is warmth, a new look, a spark that can easily deliver even the smallest rooms. And while minimalism still has a place in design, it is important to start thinking about how to bring more life into the room as a direct response to today's somewhat strict, restrictive and direct approach to interior design.
However, this means that if a difficult ethnic-inspired look like above is not for you, think of small ways to bring new sheets to life, buy decorative pillows, or miniature framed pictures that you can easily change once design trends will change again.