10 trends for modern office interior design
When you think about it, there's nothing less inspiring to productivity than a generic office design, or even worse, an outdated, unkempt, and cluttered office design that's an unorganized mess throughout the day. And with office design trends becoming more and more important to the spirit of a business, it only makes all the more sense to update and elevate your workspace in hopes to deliver a comforting and energetic atmosphere.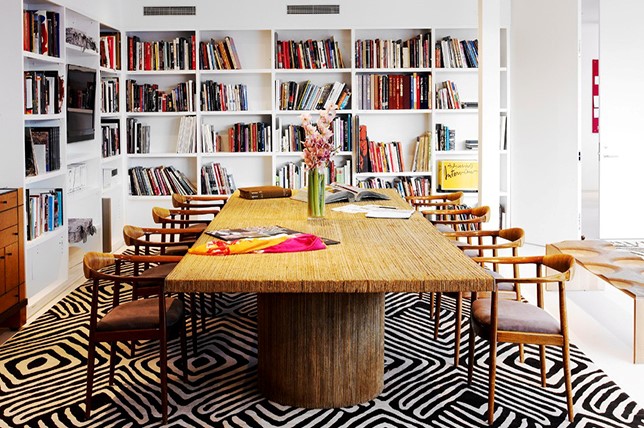 Now, more than ever before, the value of beautiful and beneficial office design is an essential part of turning every business effort into a success. That said, even our own team of interior designers were quick to point out that office decor has even become a part of the decision-making process when future employees are considering whether or not to accept a job offer, and with office hours no longer being your traditional 9 to 5, it's hardly surprising.
Along with lifestyle, employee wellness is going to become even more of a focus when it comes to modern office design trends for 2019 and beyond, along with creativity-boosting office decor ideas and building an environment designed to breed success. If you want to be ahead of the curve with your workplace interior design and create the best beneficial space for the people you have around you, you're certain to discover key inspiration from these on-trend office designs for 2019 and beyond.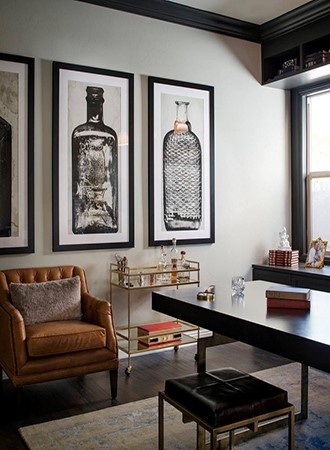 1. Cozy decor for the office
Creating a home away from home is now strongly reflected in office design trends; As more and more time is spent in the office, it is crucial to create comfortable, comfortable and relaxing spaces. Creating areas that evoke the feeling of a thoughtfully designed living room in someone's home is becoming a popular way to achieve such a soothing feeling.
Think of a plush and relaxing coffee zone with low-lying coffee tables, plants, comfortable sofas, pillows and soft lighting. Creating more intimate spaces like this will be of great importance in your office design, whether people choose to relax here or take advantage of the space for informal meetings.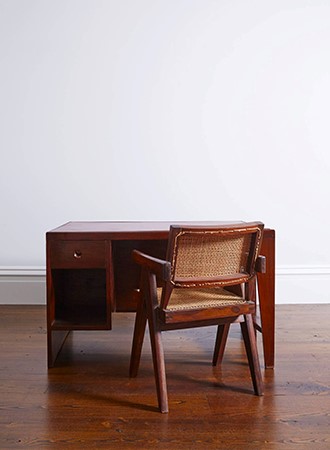 2. Nature in the office
Modern office design ideas take full advantage of natural elements and organic vibration, whether through natural materials, plants or simply inspiration from beautiful nature. The color schemes are characterized by strong brown, orange, green and lighter neutral tones that radiate a sense of calming and familiar forest. Materials such as stone, dark wood and natural fibers are used for furniture and home furnishings that use simple but thoughtfully designed silhouettes. Add luxurious or faux fur and leather or plush and luxurious design that evokes a warm and nice autumn feel. In addition, add lots of plants to keep the air in the office clean while adding some living life and energy.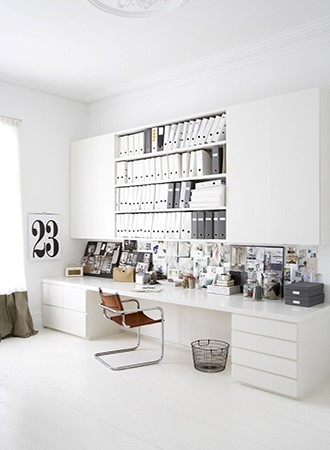 3. Ample storage
For trends in office design and space organization, not only to look better but also to work better, add as much hidden storage as you can to create a sleek and minimalist work environment that boasts an excellent file layout, organizers, holders, stationery and other necessities. Keep the decoration of your workspace minimal in style so that the main components for daily routine needs are in focus, such as a tidy workspace. The built-in storage unit at the top should have a minimalist design to act as a clever helper, but does not provide sufficient visual inspiration, while color, life can be complemented by other office supplies that can shine with a bright and simple design such as a shelf or noticeboard.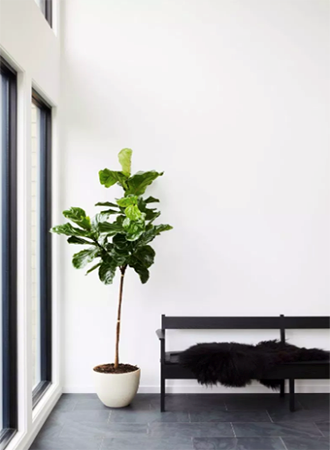 4. Plants
Plants as part of the decoration of your office have many advantages; Studies have shown that they can help reduce stress levels in any space and effectively increase productivity. If this is not enough to be interested in adding plants and vibrant flowers to your office design, there is an added benefit: helping you achieve visually better office design at a low cost that will lead to happier and healthier employees.
A lot of greenery also helps to effectively clean the air of pollutants and helps to improve air quality, and also helps to regulate the level of moisture and odors inside. The combination of disparate plants and succulents brightens the interior of the office, creating a happier and healthier office space all around. And if you really want to consider sustainability, living walls allow an architecturally savvy approach that involves as many plant lives as possible without taking up precious meters of space.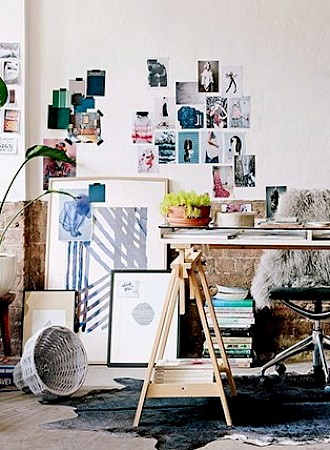 5. Layered textures
A cool and mindless office design will always be lifeless, while texture and color layers and layers evoke the right feeling. They will bring the right elements to a positive mood. Office decoration is no longer about cool minimalism, we are seeing a lot of new textures that make any office space even more enjoyable. Try layering with carpets, soft furnishings, prints and patterns side by side, and a range of temporary home accessories help deepen office design and create interesting focal points that unfortunately often lack in these spaces.
Try layering a variety of textile bedspreads and pillows, from fabrics to sheepskin to a robust wool blend, or add a warm, neutral sofa with a metal and stone coffee table or table at your reception to make it truly popular. Choose rich and vivid colors and finishes and choose different tones and shades to make your space even more enjoyable.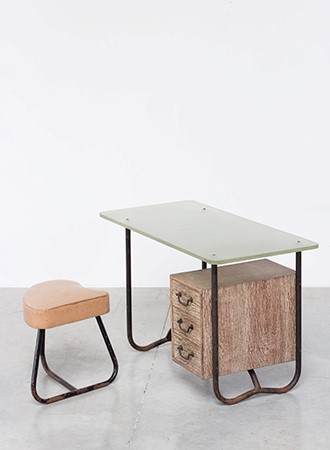 6. Recycle and transform
The use of recycled materials and the reuse of former home furnishings has been a major boost in interior design trends in 2019, making sense in office design ideas as well. Being environmentally friendly and office design helps you create a special and unique office space, but also helps reduce your impact on the environment.
There are so many clever ideas for office design to get the most out of recycled materials, from reclaimed wood furniture to wallcoverings made of recycled materials to upcycling of old office furniture that you were actually thinking of replacing. If you are environmentally friendly in your office, allow it to affect the decoration of your office. To do this without being too strict on yourself, keep the look minimal and practical so your workspace looks good and professional.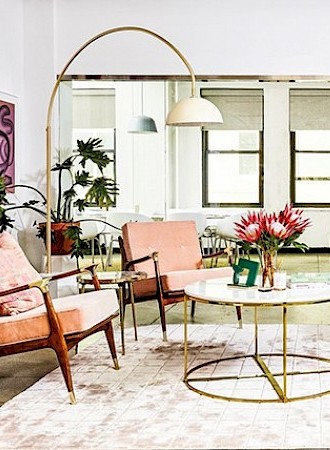 7. Strong colors
Forget offices tone-in-tone, where the entire space is dedicated to only one or a handful of neutral colors. The monochromatic ideas for decorating offices are at least boring. Instead, imagine striking color palettes and fascinating patterns to replace their place. Cold and austere, all neutral office color schemes do nothing for comfort or creativity, so take on the distinctive colors in your office interior so you don't have a sterile environment.
Many of the colors we see in trends in home interior design create great alternatives in terms of office design trends. Especially if you are interested in designing a really productive office space. Think of soothing but expressive colors; deep green, blue and violet colors, as well as autumn shades such as orange, burgundy and brown, to the touch of everyday charm. Use colors with sufficient depth and you don't have to worry about large sizes - from wall colors to rugs, the decor of your office should immediately arouse curiosity and interest.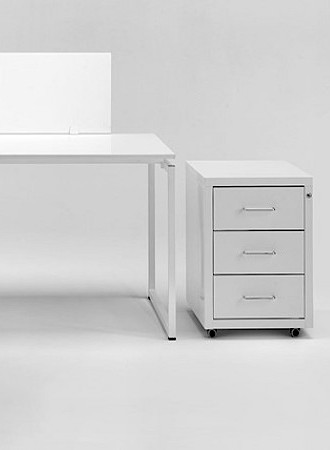 8. Glossy metals
We do not propose to lining your office with gold, but revive your office design with shiny metallic influences and matte metal surfaces on the furniture. Metals make a significant contribution to the best office design trends in 2019 that increase creativity and productivity - from wallcoverings with an added piece of metal glitter to framed murals in metallic shades that reflect light and create more space - just like mirrors and reflective surfaces.
Gold, bronze and silver tones work well for piece furniture as well as metal legs on coffee tables, side tables and seatings that add elegance to your office interior. Metals are also great for ideas in small offices because you don't have as much space to play with and have to create an enviable wow-factor in another way. This means that all white office desks and workspaces will make the area look bigger, cleaner, more modern and best of all, timeless and metals will do the rest.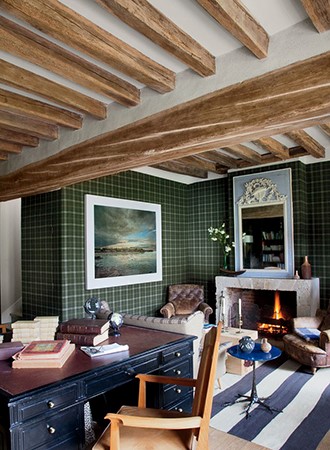 9. Old new
One of our favorite office design trends in 2019 is the return of both historical and modern pieces of furniture for a totally unique and good looking look. If you have older office furniture that is timeless, use it while looking at where you can incorporate some modern accessories and create a sharp contrast that keeps your attention. On the other hand, if your office space is architecturally modern and up-to-date, use some antique items and accessories that add depth and much needed character throughout the space.
Ultramodern glass buildings can be softened with brass, bronze and gold influences, comfortable leather sofas with old and ethnically inspired prints and patterns to bring space to life. Older office space with high-tech seats and residential walls can be brought to the 21st century. Contrast creates a creative and interesting space, so you don't have to avoid using both old and new pieces.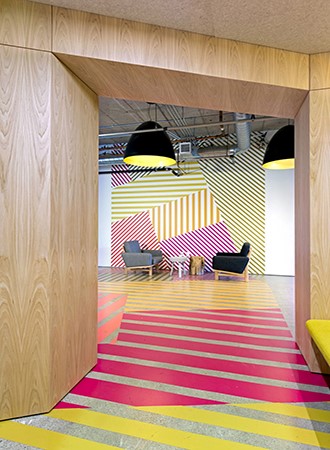 10. Geometric patterns
As far as the latest trends in office design 2019 are concerned, the geometric patterns at the latest interior exhibition were a hit, as they beautifully help create interesting space while highlighting straight walls with more interesting graphics. One of our favorite uses for geometric design in office design is its use on glass walls and dividers in rooms.
Get rid of the office boredom you are used to and open the door to new office decor options with geometric patterns through glass panels (ideas like this help create depth and interest in your office design). How about geometric flower pots in the coffee area or geometric side tables in the reception area for a consistent look? Glass partitions also work well not only to define your office design, but also help make rooms look bigger, do not block the daylight needed, and are completely modern, while making the entire office space unique and luxurious.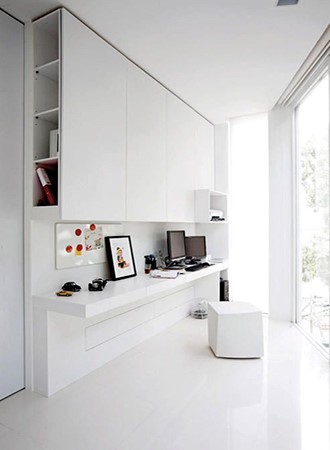 Extra tip: Slim down
By stretching your office high and slimmer, you ensure that your office space is timeless and distracting. In addition, it will provide you with much more floor space, especially if you are trying to make the most of the combined art studio and workspace, or you need ample space for future meetings around a large conference table. When it comes to brilliant office design trends, sometimes the most subtle styling stimuli can attract much more attention than you would ever think of boasting smart office design. The solutions look absolutely unique and feature smart storage solutions you've never seen before. Take the above ideas for the office and make sure the space is infinitely inspiring with its oversized glass wall and extremely narrow built-in workspace, but without careful consideration and attention to brilliant design solutions, the room could be left without inspiring design.